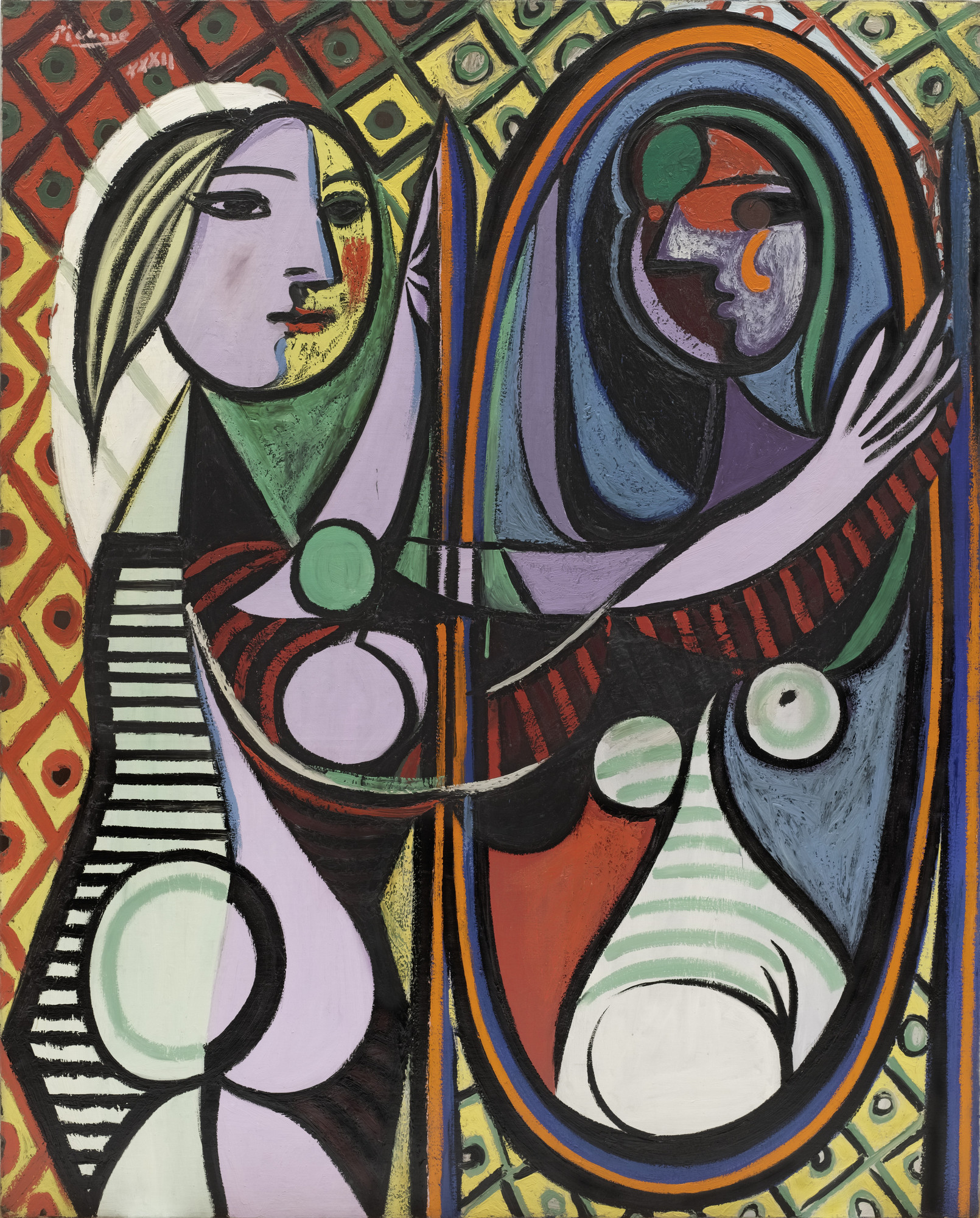 Pablo Picasso. Girl before a Mirror. Paris, March 14, 1932
514
Anne Umland: This is fundamentally an image of a young woman contemplating her reflection in a mirror. And in this sense, it connects to a centuries-old tradition of vanitas paintings or meditations on the transience of beauty and of life, here radically reimagined by Picasso.
Look at the way the picture is composed—it's so closely cropped in, centered around the figure of the girl. You can see her profile and swoosh of blonde hair in the upper left of the picture along with the contours of her very voluptuous body in the figure at left and then again in the mirrored reflection at right. I think the way that he has chosen these vivid, bright colors and the way that it is super-saturated with pattern; all of this combines to create an almost claustrophobic, erotic atmosphere in which all sorts of dualities abound. They begin with the girl's face, which combines two distinctly different views. You see on the left, this creamy lavender profile that allows us to identify the subject as Marie-Thérèse Walter, Picasso's mistress at the time. And then set next to that is this far more garish, roughly painted, frontal view with brightly rouged cheeks and lips.
You could speculate on other dualities: between youth and old age, between innocence and experience, between serenity and a sort of malevolence, between suggestions of an inner self and outer appearance, all collapsed, as only Picasso can, into this single highly charged image.