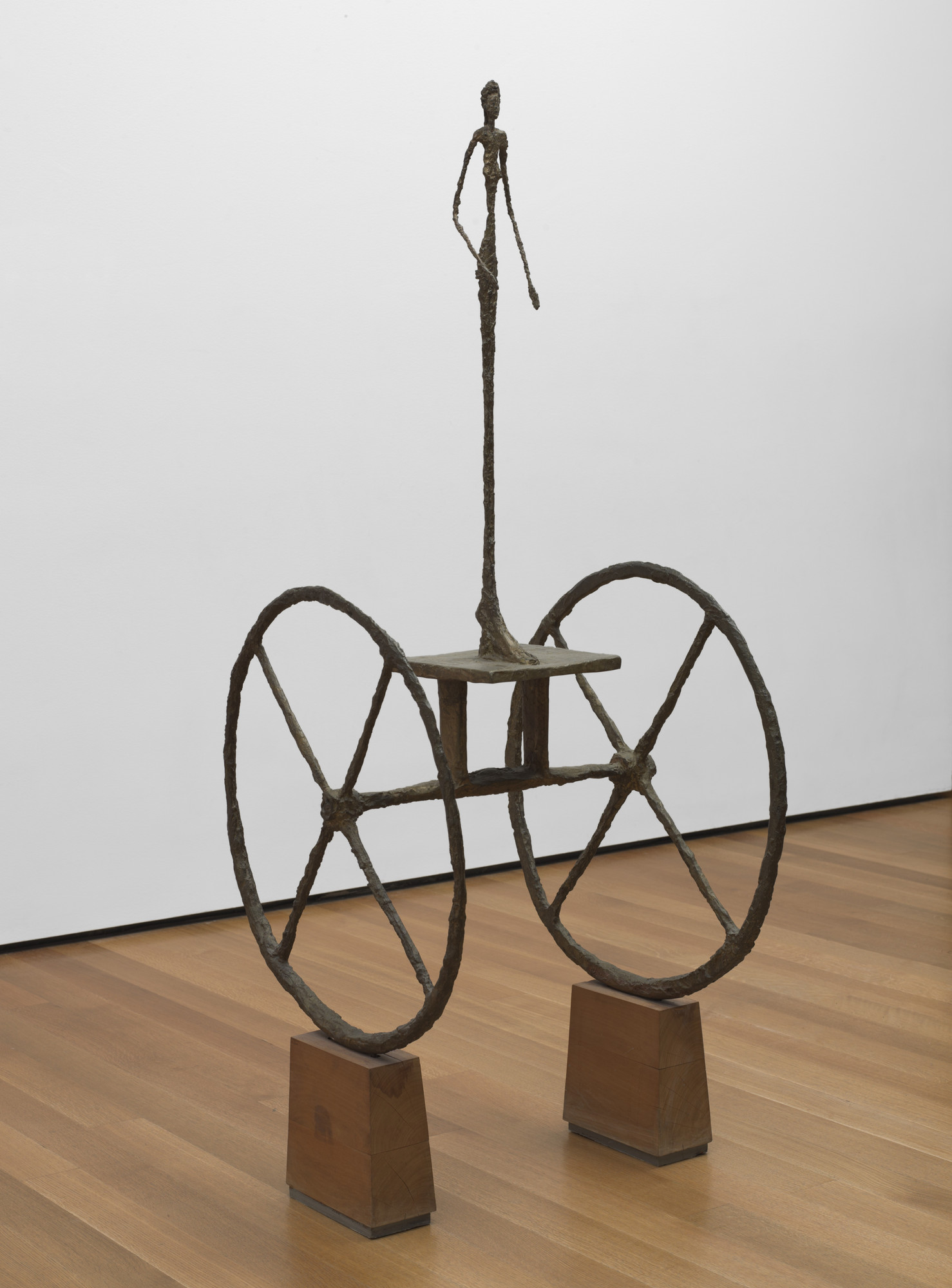 Alberto Giacometti. The Chariot. 1950
401
Curator, Anne Umland: This work, The Chariot, had its origins in a specific memory of Giacometti's stay in a hospital, where he was recovering from an automobile accident.
Alberto Giacometti, read by actor: This sculpture comes from the glittering pharmacy wagon that was wheeled around the rooms of the Bichat hospital, which astonished me, in 1938. In 1947 I saw the sculpture before me as if it were finished, and in 1950 it became impossible for me not to make it.
Anne Umland: Giacometti was preoccupied with the elusiveness of contour, with the uncertain boundary between the object and the space that surrounded it. Jean-Paul Sartre influentially wrote about figures such as this as existing in some liminal state between being and nothingness. The figure's arms are tentatively outstretched; she diminishes as your eye travels up her rail thin legs to a slight swelling of the hips, to small breasts and head. No matter how close you get to her, she is always going to retreat thanks to the play of light and touch across the mottled, gnarled, knotty surface.
Giacometti, when he was very young, visited Florence and saw in a museum there an Egyptian battle chariot. He remained fascinated throughout his life with Egyptian art. This image of a goddess poised high up above her oversized vehicle that in essence is going nowhere, arrested motion in every sense of the word.