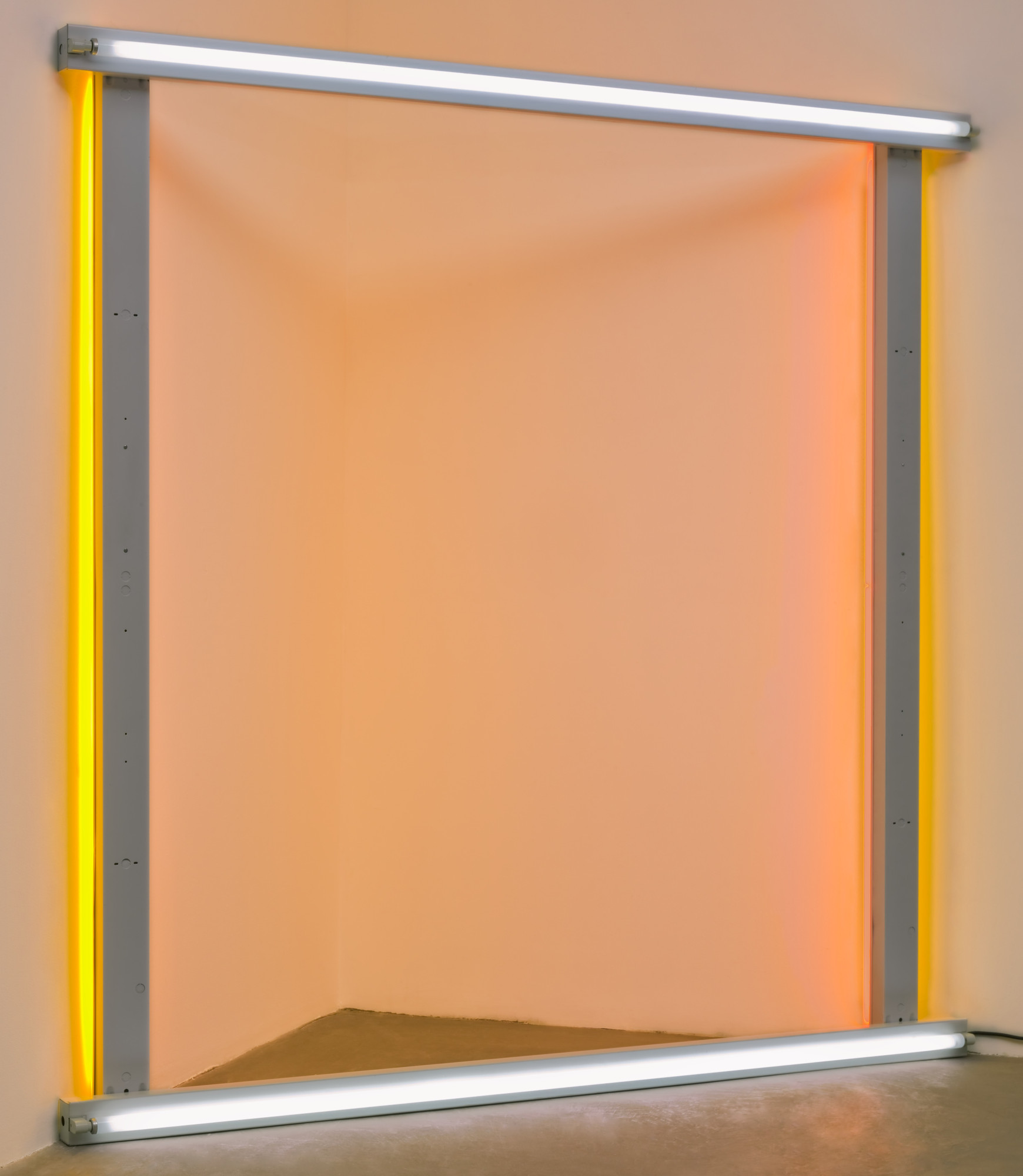 Dan Flavin. untitled (to the "innovator" of Wheeling Peachblow). 1968
465
Director, Glenn Lowry: Dan Flavin started working with light in the 1960s. Beginning with incandescent bulbs attached to colored, painted boxes, he moved on to fluorescent tubes in standard shapes and colors. Curator, Leah Dickerman.
Leah Dickerman: The fluorescent tubes that he was using were a ready-made unit that could then be combined in different ways, and he presented the tubes as they are, with their casing and cords exposed. When you buy a work of art by Dan Flavin, what you buy is a certificate that allows you to put fluorescent tubes together according to a plan that he conceived.
Glenn Lowry: While the fluorescent tubes and their hardware are sculptural, the colored light that the tubes emit recalls a painted surface. Flavin sometimes referred to his works as "image-objects."
Leah Dickerman: The light that he uses spreads to create a spatial experience with zones of intense color, and eliminates a clean distinction between painting and sculpture. Now it becomes a kind of category in between.
It's funny, because in the time they were made, of course, this was the most easily available fluorescent tubing, the kind of lighting that would have been seen in every supermarket and in every office building. It flickers and cracks in a way that we recognize as belonging to an earlier period. So there's a kind of memorializing of an earlier technology that's present when we see these objects now.