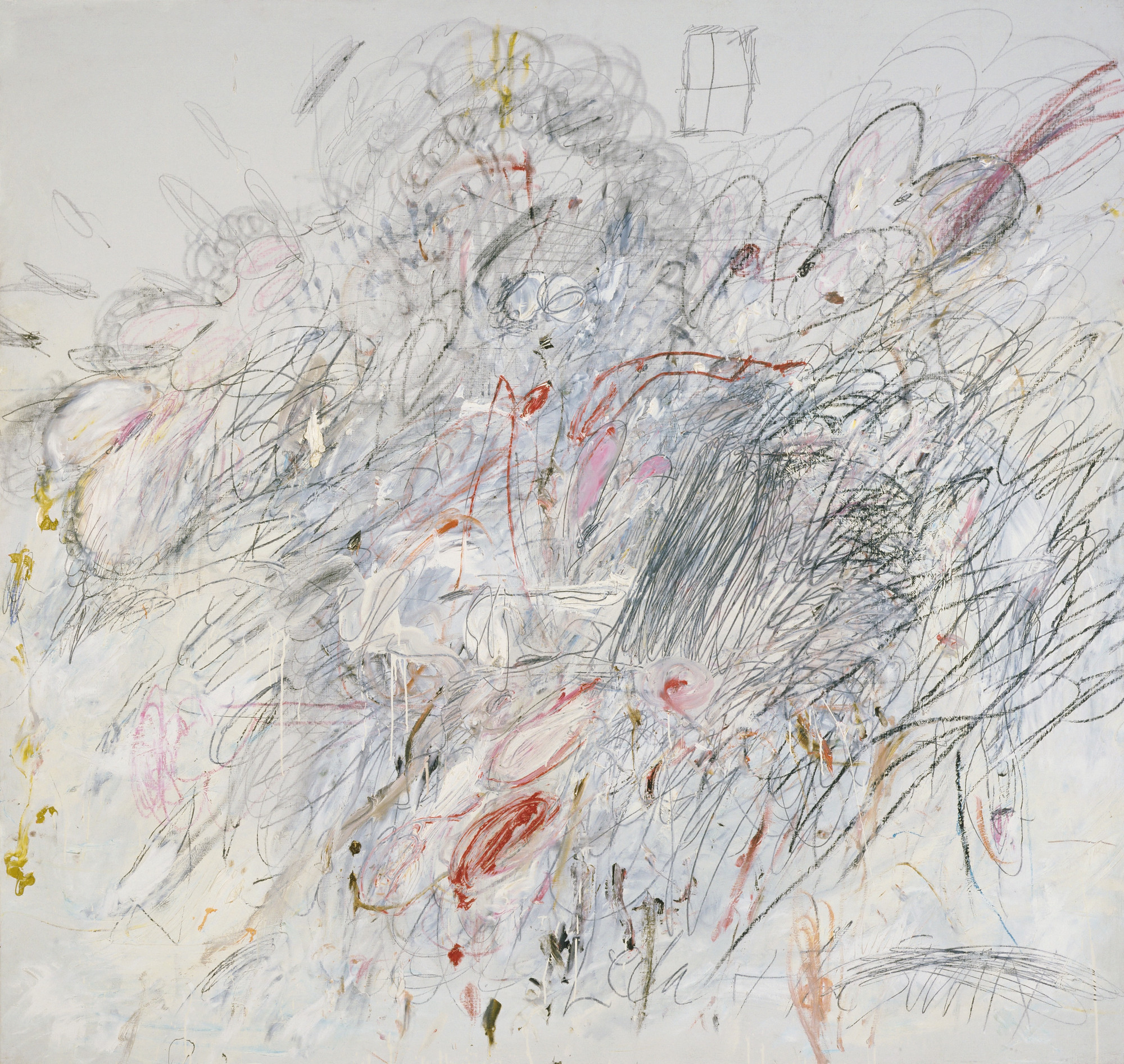 Cy Twombly. Leda and the Swan. Rome 1962
419
Director, Glenn Lowry: Sculptor, Richard Serra in 1994, speaking about the work of Cy Twombly.
Richard Serra: Every line he makes counts. This is really about a sense of the space of writing. Its not about brush stroking, like one after the other. It is a kind of exaltation in his own activity and he celebrates it right in front of you. And there's something very seductive about it.
Curator, Anne Umland: Thinking about seduction is a wonderful way to begin looking at this work by Cy Twombly painted in 1962. The seduction goes very literally to the title, Leda and the Swan, which refers to a myth from classical antiquity. In the myth, the god Jupiter assumes the form of a swan in order to ravish the beautiful Leda.
Twombly has been consistently associated with the language of graffiti, with street art, with scrawling, with writing on the walls. If you look down in the lower right corner of the canvas, you can see in fact that Twombly has written the title in with the swan scribbled out energetically.
One of the ways to enter into Twombly's unique pictorial space is simply to begin to follow some of the lines, lines that loop, that are thick, that circle around each other that cross each other out with this frenzied back and forth, top to bottom energy, all intertwined every now and then with forms that seem vaguely recognizable.
In the upper right hand corner there are a series of what might be read as hearts. There is this odd little rectangular shape right up at the top of the canvas, which evokes a window through which someone can peer down on this scene or conflagration that is taking place below. Into all of this, of course, Twombly works this lush pigment, these pinks and whites and reds, and over on the left hand side, all different sorts of ochers, that from a distance can read as graphic contrasts of lights and darks. The closer you get to it, the fleshier, more palpable it becomes.