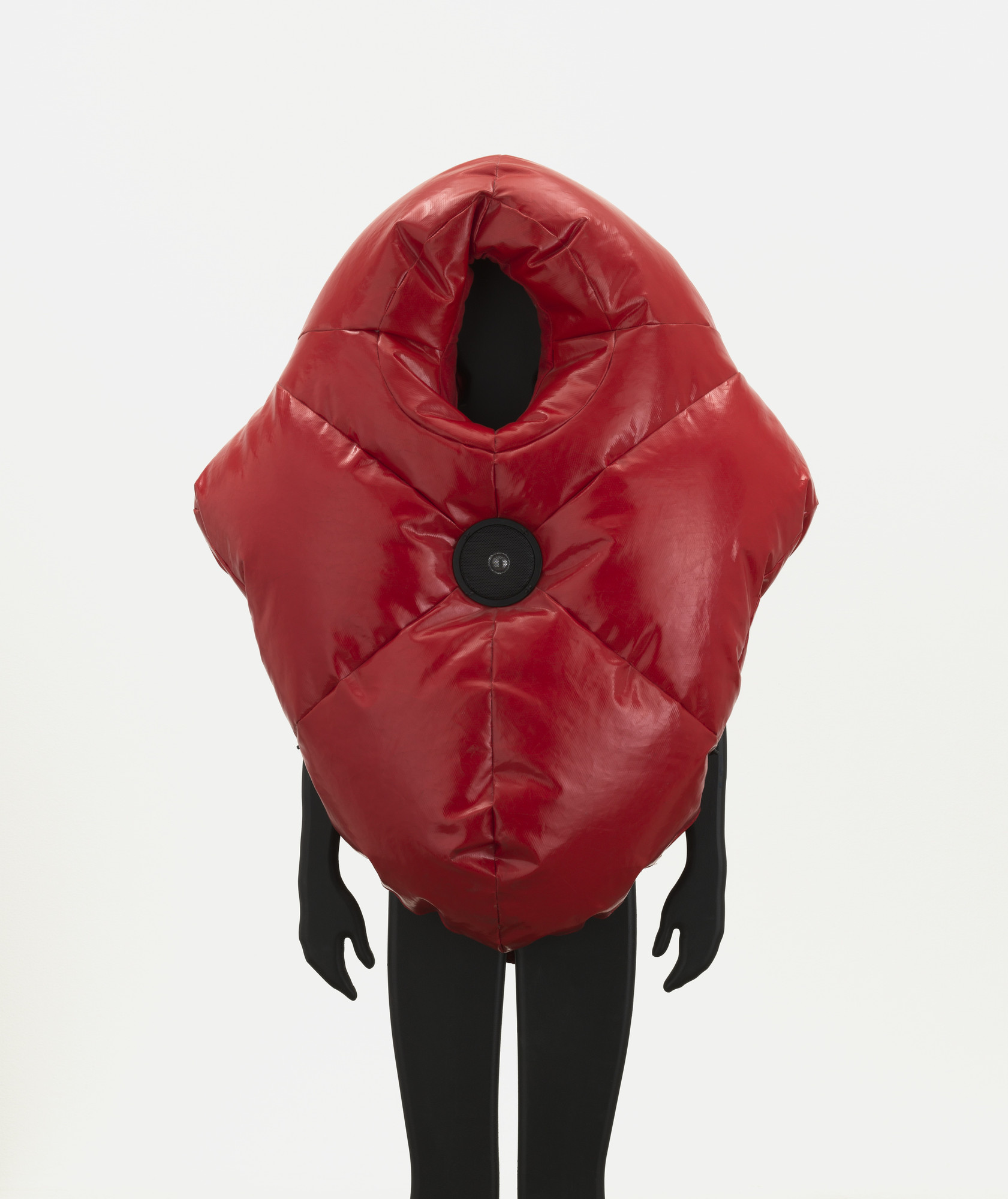 Ralph Borland. Suited for Subversion (Prototype). 2002
267
Curator, Paola Antonelli: Think about the scene. Protestors and police confronting each other—the police on one side with translucent shields, helmets and batons. And on the other side, hundreds of protestors wearing a seemingly harmless red vest. All of the sudden, the vests all inflate at the same time and transform themselves into gigantic heart-shaped mattresses that protect the protestors from the blows of the police's baton.
What the protestors are wearing is Suited for Subversion, a project by Ralph Borland, a young designer from South Africa. Ralph had a lot of inspiration from the behavior of certain animals that get all pumped up and raise their claws and their hair and their feathers when they are challenged in a battle.
[Hearbeat sound]
What you're hearing is the collective sound of the protestors' heartbeats, the sound that is amplified by a little loudspeaker that is positioned on each one of the protestor's chest. The police are disoriented. They don't know what to make of this terrifying sound that reminds them that every single blow they will strike on these protestors is a blow on a human being, and not on an enemy.
Moreover, there is a wireless video camera that is mounted over the head of the protestor, and that acts like a witness and records every kind of police action. And the wireless system transmits the signal directly to a control station with no need for a tape that could be destroyed and therefore no risk of losing the evidence.