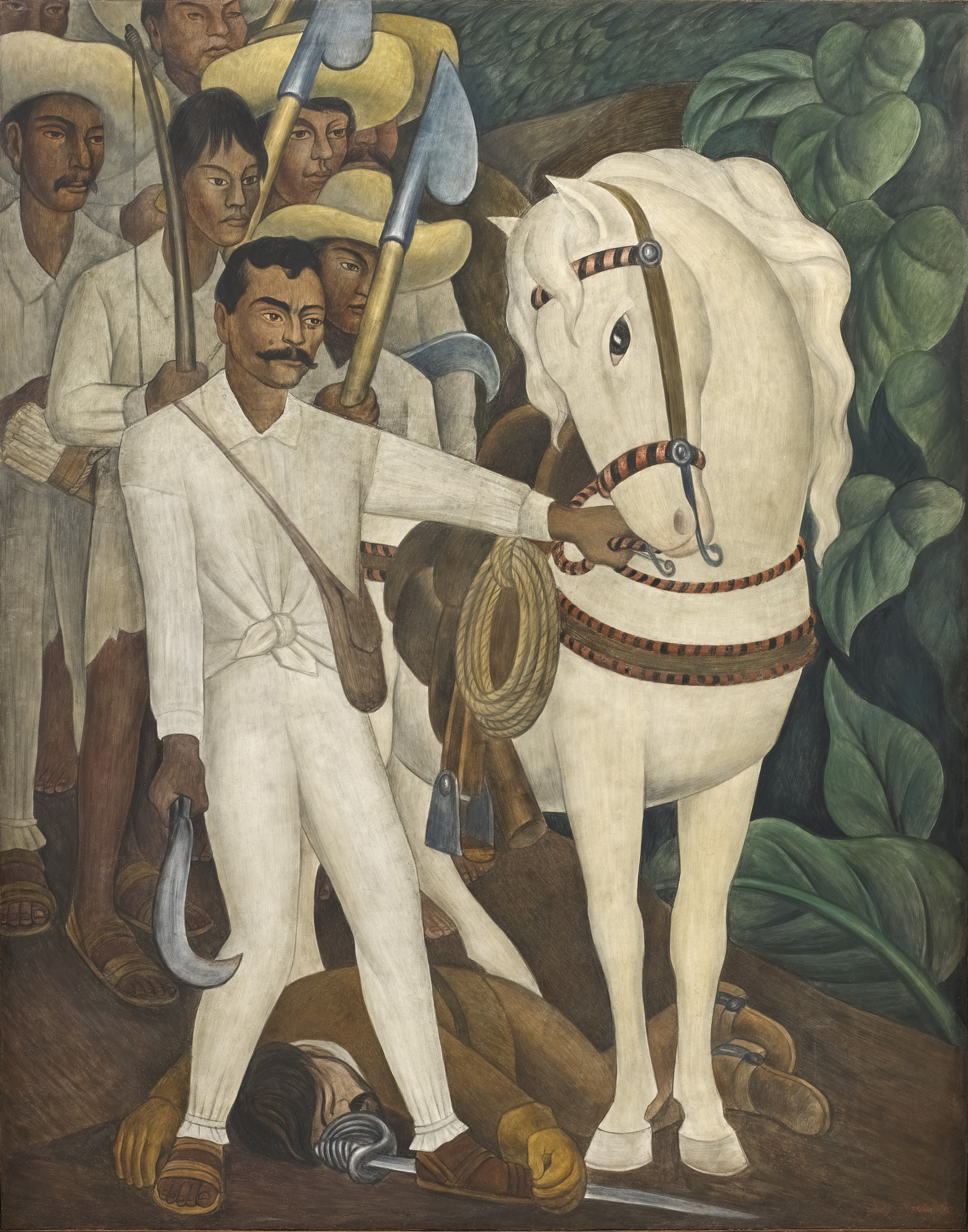 Diego Rivera. Agrarian Leader Zapata. 1931
527
Curator, Leah Dickerman: This panel pays homage to one of the greatest heroes of the recent Mexican Revolution, Emiliano Zapata.
Narrator: Curator, Leah Dickerman.
Curator, Leah Dickerman: Zapata was a revolutionary leader who led peasants fighting for agrarian reform in the factional battles of the Mexican Revolution.
The Mexican Revolution began in 1910. It started as an effort to overthrow the dictatorial president Porfirio Diaz, but it soon developed into this complex, multi-factional battle that lasted more than a decade and killed over a million Mexican citizens.
Our eye is drawn to the noble white steed. And it's easy not to notice immediately that there's a dead body at the feet of Zapata. He's standing on the blade of a fallen enemy.
And I think that that helps one remember how violent his images are. They're really about a visceral struggle for who controls, who owns; about the assertion of power over other individuals as a kind of allegory for broader social power relationships.
Despite Rivera's many assertions that he had revolutionary credentials, he didn't participate in the fighting at all. In fact, he spent almost all of the period of the Revolution in Europe, primarily working in Montparnasse, the artistic community in Paris.