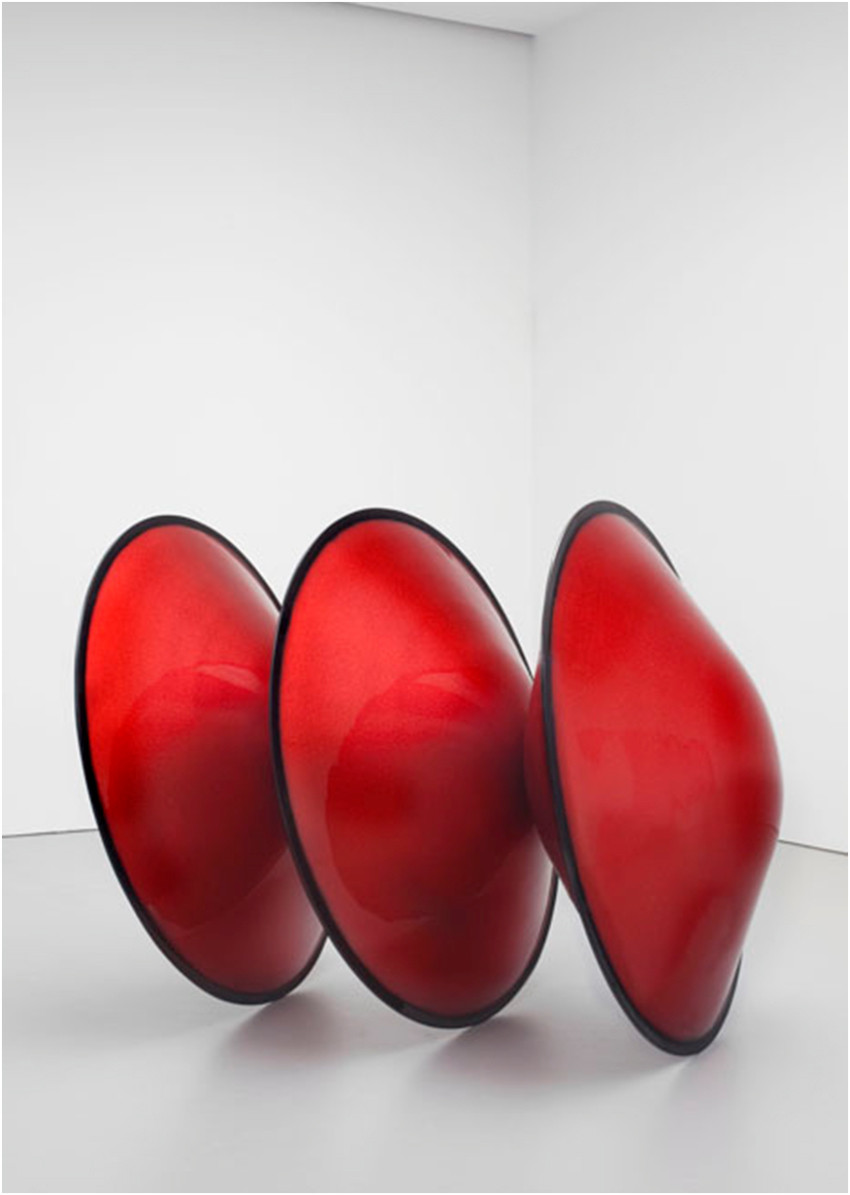 De Wain Valentine. Triple Disk Red Metal Flake - Black Edge. 1966
464
Director, Glenn Lowry: After moving to Venice Beach, California in 1965, De Wain Valentine helped shape a new style of art that combined aspects of Minimalism with a distinctive West Coast flair. Curator, Leah Dickerman.
Leah Dickerman: You can see the lessons of Minimalism, that idea of a new type of sculpture that's defined by color, simple organization, bodily scale, repeated units of form.
But that cherry, candy finish with metal flakes is unmistakably California, and those rounded shapes and luscious colors that have an erotic charge is a vocabulary that isn't at all New York.
Glenn Lowry: Valentine had an interest in industrial plastics and resins—materials used for cars and surfboards.
Leah Dickerman: That shiny, glittery surface adds a kind of perceptual instability to the object, And there's lots of photographs where you see Valentine working on these objects, polishing and buffing them with all of the fanaticism of car and surf buffs. So it's easy to see how work like this won the nickname, "Fetish Finish."