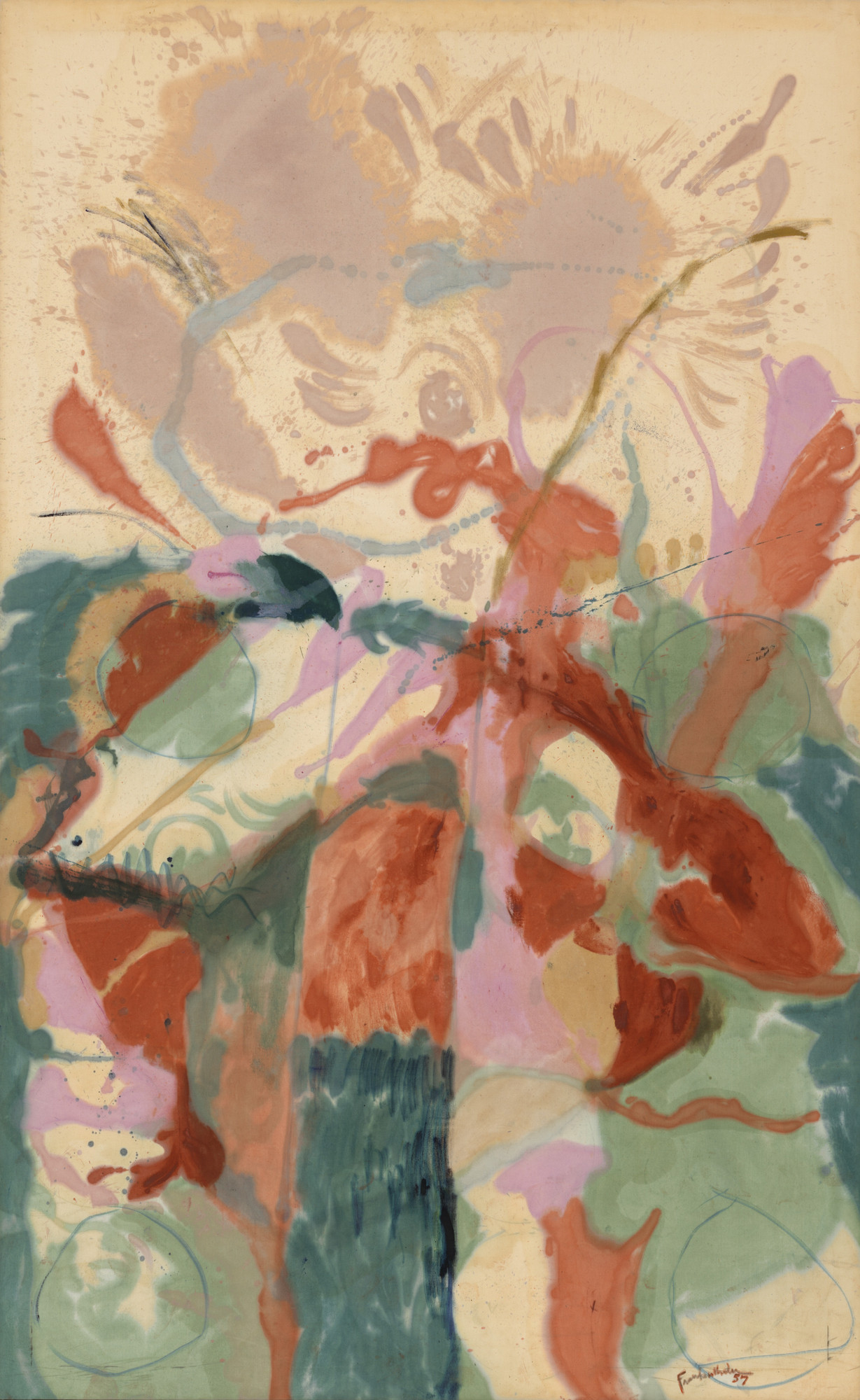 Helen Frankenthaler. Jacob's Ladder. 1957
418
Curator Emeritus, John Elderfield: When Helen Frankenthaler first saw Jackson Pollock's paintings in the early 1950s, it was truly a revelation to her. So what did she take from Pollock? We know that Pollock's paintings were done on the floor that it was an activity of making a sequence of marks and then learning from what happened and adding to them.
Pollock's black and white paintings, done with thinned down enamel paint give the sense of the paint beginning to seep into the canvas surface, bleeding into the picture. And Frankenthaler began to use thinned down oil paint allowing it to soak into the unprimed cotton canvas. She picks up on Pollock' lesson, but transforms it by means of color. It was as if the color and the surface were one thing, the kind of staining, dyeing principle, which led eventually to this being called color stain painting.
There's a deliberate element of real ambiguity in this picture. One thinks of Rorschach tests, namely the kind of psychological testing done by showing people ink blots and asking them to free associate the meanings. She helps us with the title, and I think that her association is really the interesting one here.
Presumably she's referring to this center portion surrounded by the vertical lines running up the middle of the picture. This sense of a movement up the picture surface and of Jacob, who sees angels in his dream going up and down the ladder between earth and heaven.