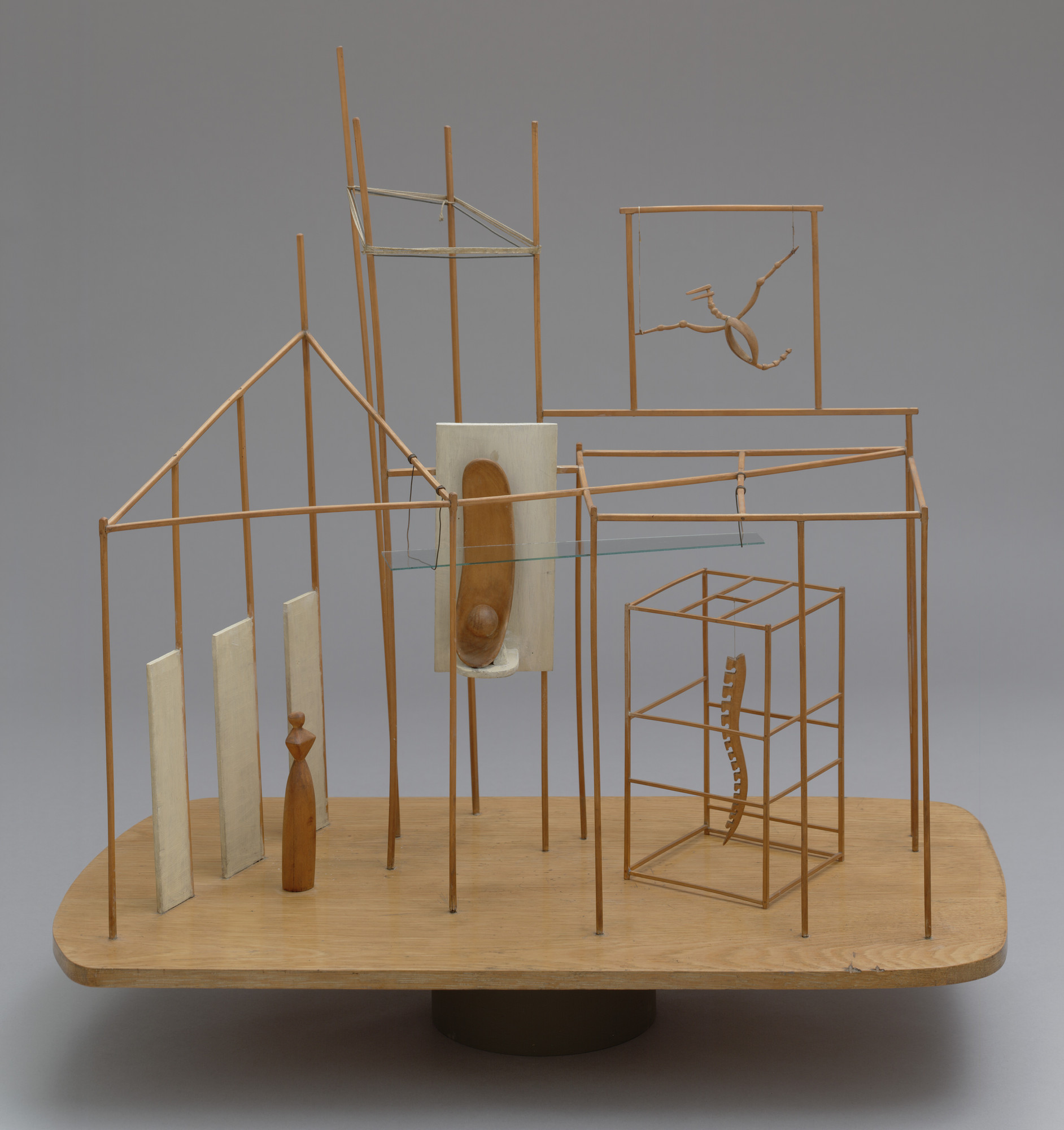 Alberto Giacometti. The Palace at 4 a.m. 1932
528
Curator, Anne Umland: Giacometti said that The Palace came to him in a dream, fully formed. The figure on the left that stands in front of three rectangular slabs, he identified with his mother. The two skeletal forms on the right—there is a rotated cage with the suspended spinal column, and above that rises the skeleton of what looks to be a prehistoric type of bird. Those two forms Giacometti identified with the beginning and the end of the relationship with the woman of his dreams.
The portion in the center, he said he wasn't really sure what it was, but he knew that he identified it with himself. The thin pane of glass that is suspended in the middle of this piece reiterates the fragility sensed in the scaffolding of the work, because what is more fragile than glass, and prone to shatter?
So The Palace is a work that speaks both materially and metaphorically to fragile relationships. Materially in the sense that it is incredibly fragile, its parts are bone thin. And then metaphorically fragile, in the sense that relationships come and go, you can try to begin, or build, them over, but there is always the chance of collapse at the end.