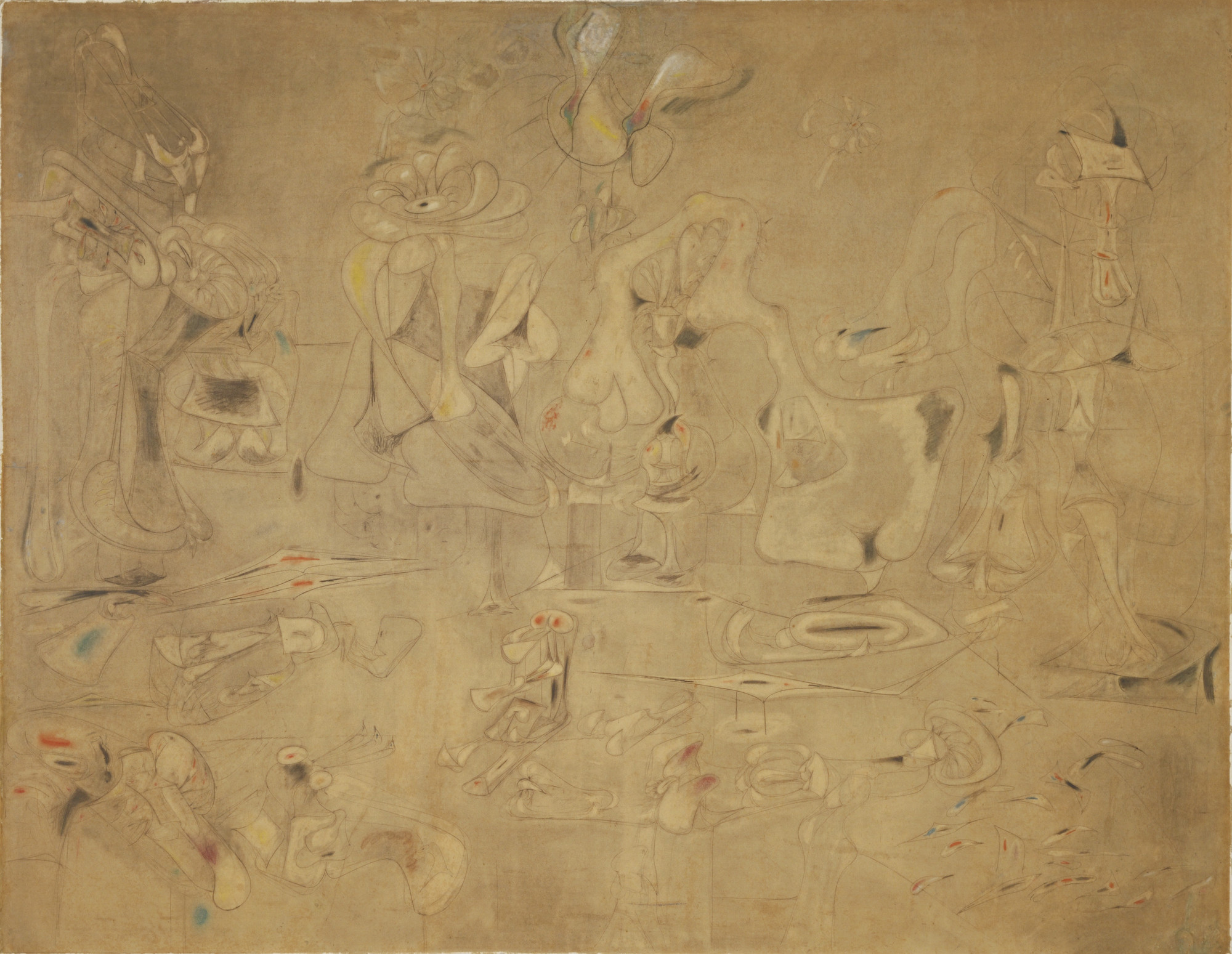 Arshile Gorky. Summation. 1947
417
Curator, Ann Temkin: Gorky's paintings look as if they were done really rapidly—almost as if he just dreamt them up and improvised right on the canvas or the paper. The truth of the matter is that they were incredibly rehearsed and planned in studies and more studies.
Summation is actually on paper. This was not a study for a painting. He chose to make this work on paper as an end in itself. If you look at the gray color that suffuses the entire paper, there was this surface of charcoal that Gorky rubbed over the entire page almost as if it were soot or ash, to give it this kind of dreamy background from which all of these very, very intricate complicated linear forms emerge and disappear.
Gorky titled this drawing Summation. And there's no question that it does, in its great size and scope, represent a summary of all of the forms that had inhabited his art over the last five years.