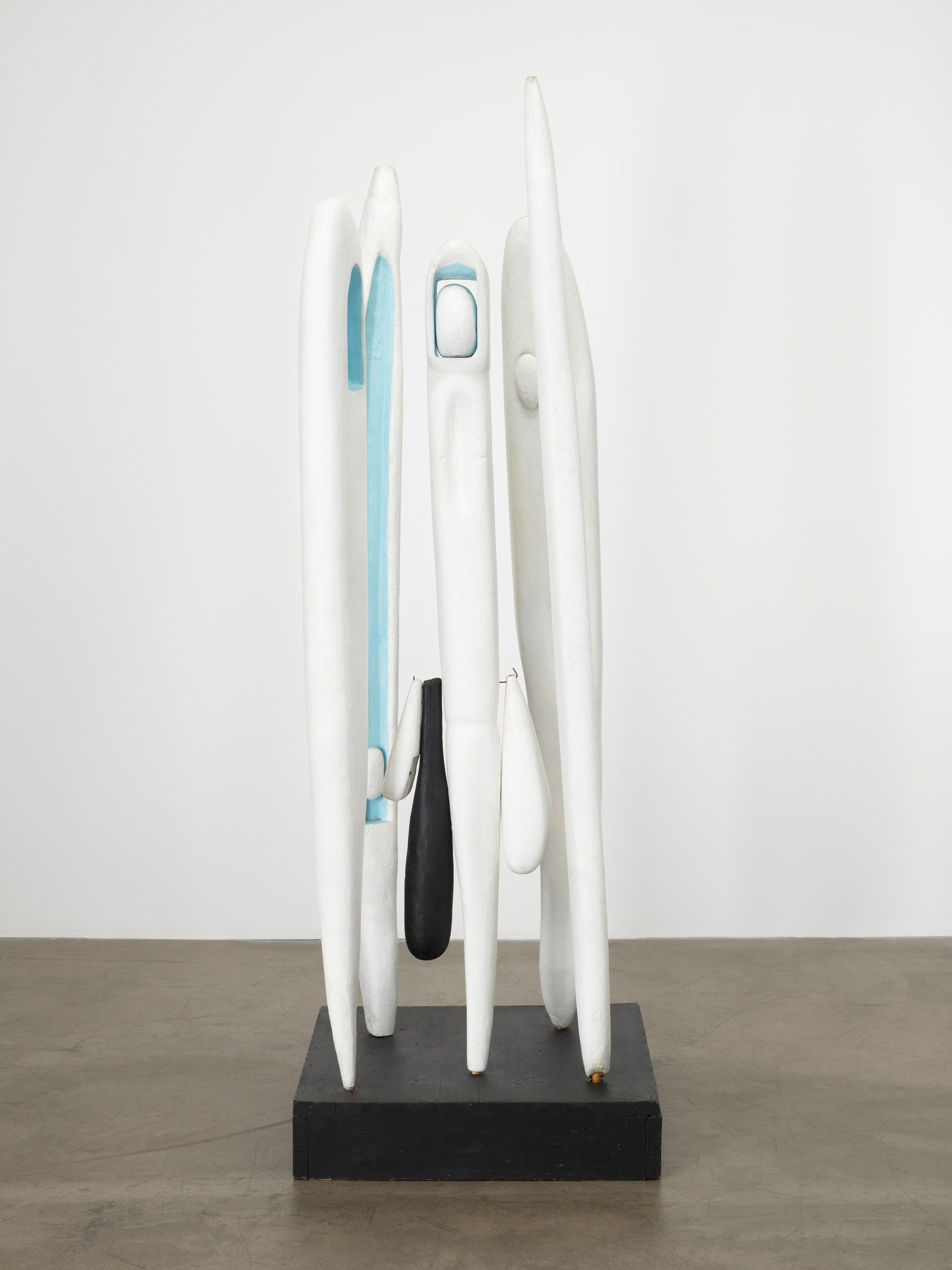 Louise Bourgeois. Quarantania, I. 1947-53; reassembled by the artist 1981
440
Curator, Deborah Wye: Louise Bourgeois did these wooden totem-like figures early on in her career. In this piece, she's brought together some of those individual pieces on a single base.
Narrator: Deborah Wye, Chief Curator Emeritus of Prints and Illustrated Books.
Curator, Deborah Wye: The sculptures were really meant to represent friends and family that she had left behind when she left Paris and moved to the United States, but also her family at this time, with she and her husband and three small boys. So those five elements are very important to her. Also, the figure in the middle has three appendages attached to it. And this piece, when it was shown by itself was called Woman with Packages. And she said it really represents her three little boys who she was responsible for, and she felt were always attached to her in one way or another.
It's made out of a very light wood called balsa wood, and the artist chose that because it was very easy to carve, and it was very easy to carry around. One thing, though, is that because it's so soft a wood, there's lots of little indentations and creases and little chips and abrasions that you notice in the wood when you look closely at it. But I feel that it gives you the sense that this is a very homemade work of art.
What she's done here is set up a little theater. These people are enacting a little drama. And even though Louise had one idea about her family, anyone looking at it can, in their imagination, come up with another drama. Because it's really about a more universal drama than that.