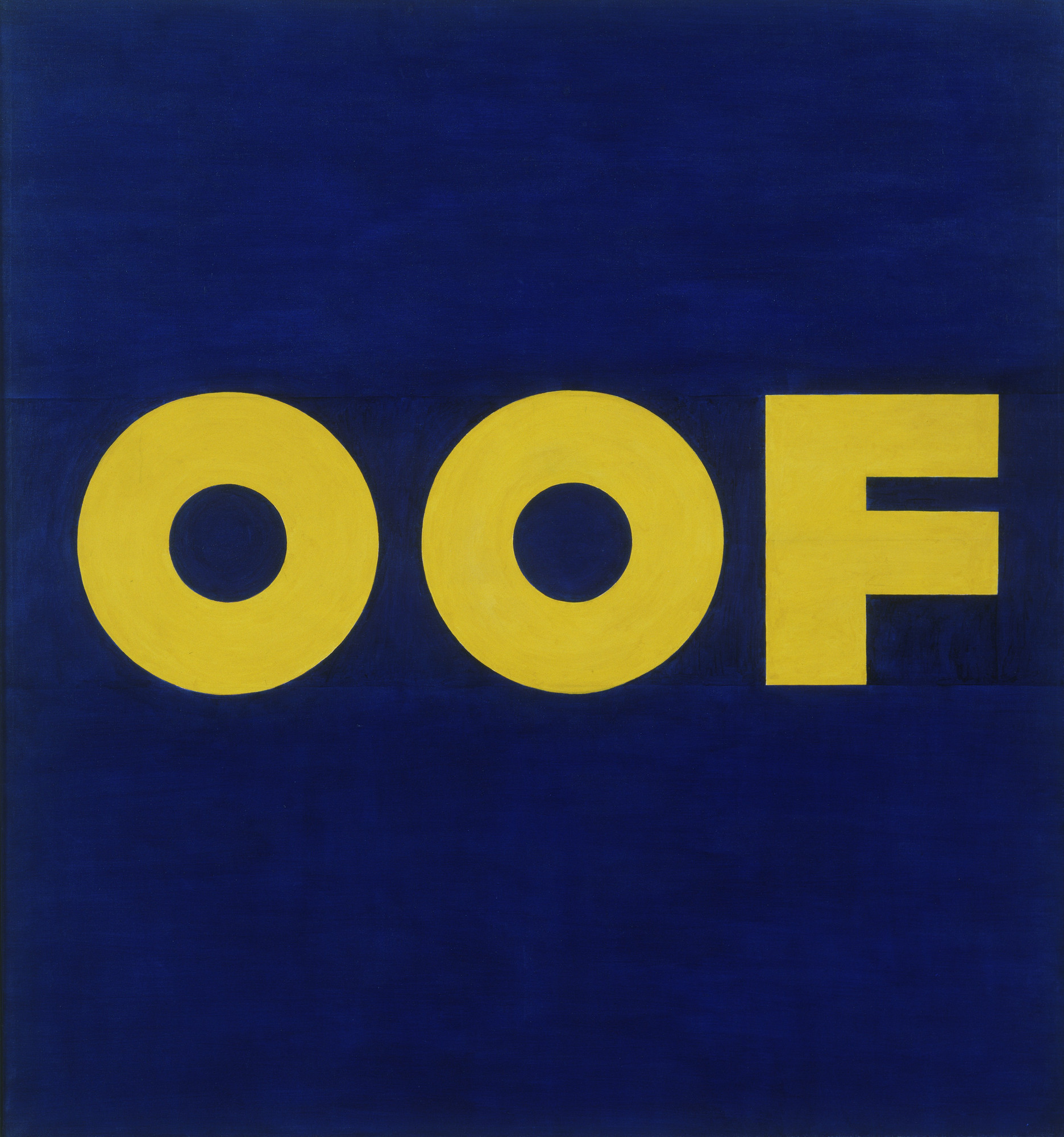 Edward Ruscha. OOF. 1962 (reworked 1963)
461
Narrator: In 2012, Ed Ruscha discussed the inspiration for OOF.
Artist, Ed Ruscha: Now, this comes from when I was a kid and I would read cartoons, and somebody would always be punching someone else in the stomach, and the sound that came out was always "OOF." That word was born to be captured in a painting and the visual outlay of those letters and everything just made it perfect.
Narrator: "Oof" is an example of onomatopoeia: a word that suggests the sound it describes. Curator, Anne Umland.
Curator, Annne Umland: When you stare at the those letters, they're very pure and solid and geometric. These gorgeous spheres and block shapes that comprise the "f" and that, to me, makes it even funnier. You have pure geometry and yet used in a way that evokes this very silly, irreverent "oof" of a sound. It makes you think about how paintings can't speak out loud, and yet this one, you hear it!
Narrator: In a 2004 interview with the San Francisco Museum of Modern Art, Ruscha discussed how his word pictures grew out of an early experience he had studying with a printer in Los Angeles.
Artist, Ed Ruscha: Setting type and working with typography, I began to see these things as pictures. And then also the world of painting came into this thing, and bang, they started melding together, and I could see that I should paint a picture of that word rather than print it on paper.