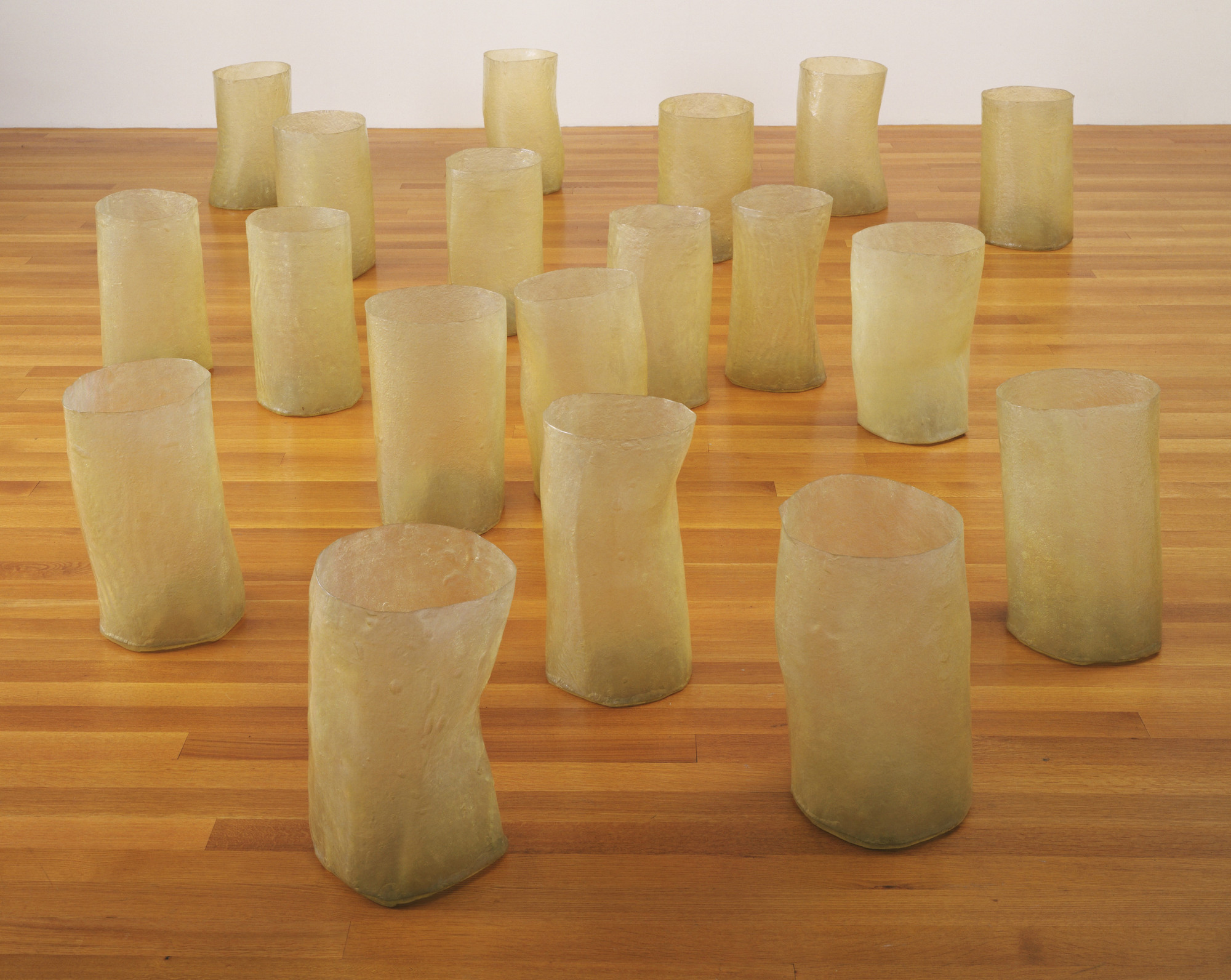 Eva Hesse. Repetition Nineteen III. 1968
415
Curator, Ann Temkin: Hesse was definitely taking chances, willing to try something which never before would have been considered sculpture. Repetition Nineteen III doesn't hold together. In fact, it's nineteen separate objects. They can be configured in any way on the floor, an entirely new way of thinking about sculpture in the 1960s.
A lot of it has to do with Hesse's unconcern with the idea of a sculpture as a monument. There is just this liberating idea of these forms, which were not sure exactly what they may refer to. Are they human forms, are they animal forms? Are they plant forms? They, for me, have some kind of soul. There is vulnerability, and for Hesse that's what life is about.
Fiberglass was one of her favorite materials. She just discovered it in the year that she made this, and at that time of course it hadn't been used before for sculpture, just for industrial purpose. And I think for her as a woman artist in the 1960s, amidst a generation of men, it's no accident that risk-taking meant not living up to that idea of a heroic art. Now we can look at this art and not at all think of it as a woman's art, we think of this as great art, period.