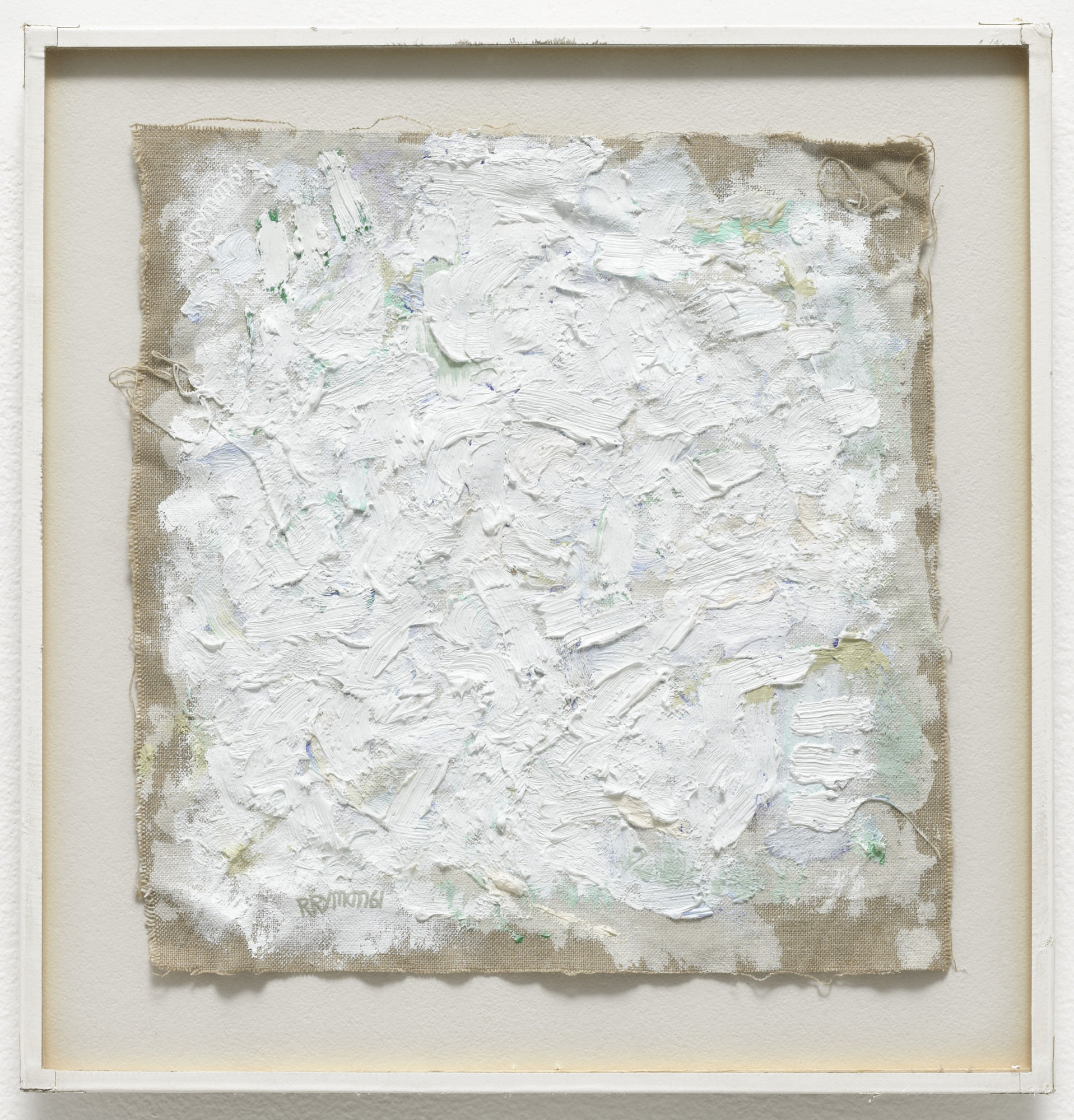 Robert Ryman. Untitled. 1961
468
Narrator: In the mid-1950s, Robert Ryman began making abstract monochromatic paintings. By the early 1960s, he had restricted his practice to white paint and square-shaped surfaces. Curator, Leah Dickerman.
Curator, Leah Dickerman: His painting was about process. He varied the scale and the way that the paint was applied. He varied the type of paint, whether it was matte or shiny. He used oil paint and water-based paint and commercial primers and enamels and synthetics, exploring again and again, touching the paint to its support, how it might look differently, how that act might play out.
Narrator: In 1976, Ryman discussed his use of white paint in a lecture at the Skowhegan School of Painting and Sculpture.
Artist, Robert Ryman: It's not really the white I'm interested in. It's neutral and it allows things to exist in a more direct way, than, say, if bright-colored paint were involved. If you put a stroke of red paint on a surface, the red would react very differently with the surface because with the white you would be more conscious of the paint itself I think and the surface, than you would with the red or green or blue.
During the process, you discover things that you hadn't thought. You hear it occasionally, that everything's been done in painting. Well, it's not so. There's everything to do in painting. I feel that in a sense painting is just beginning.