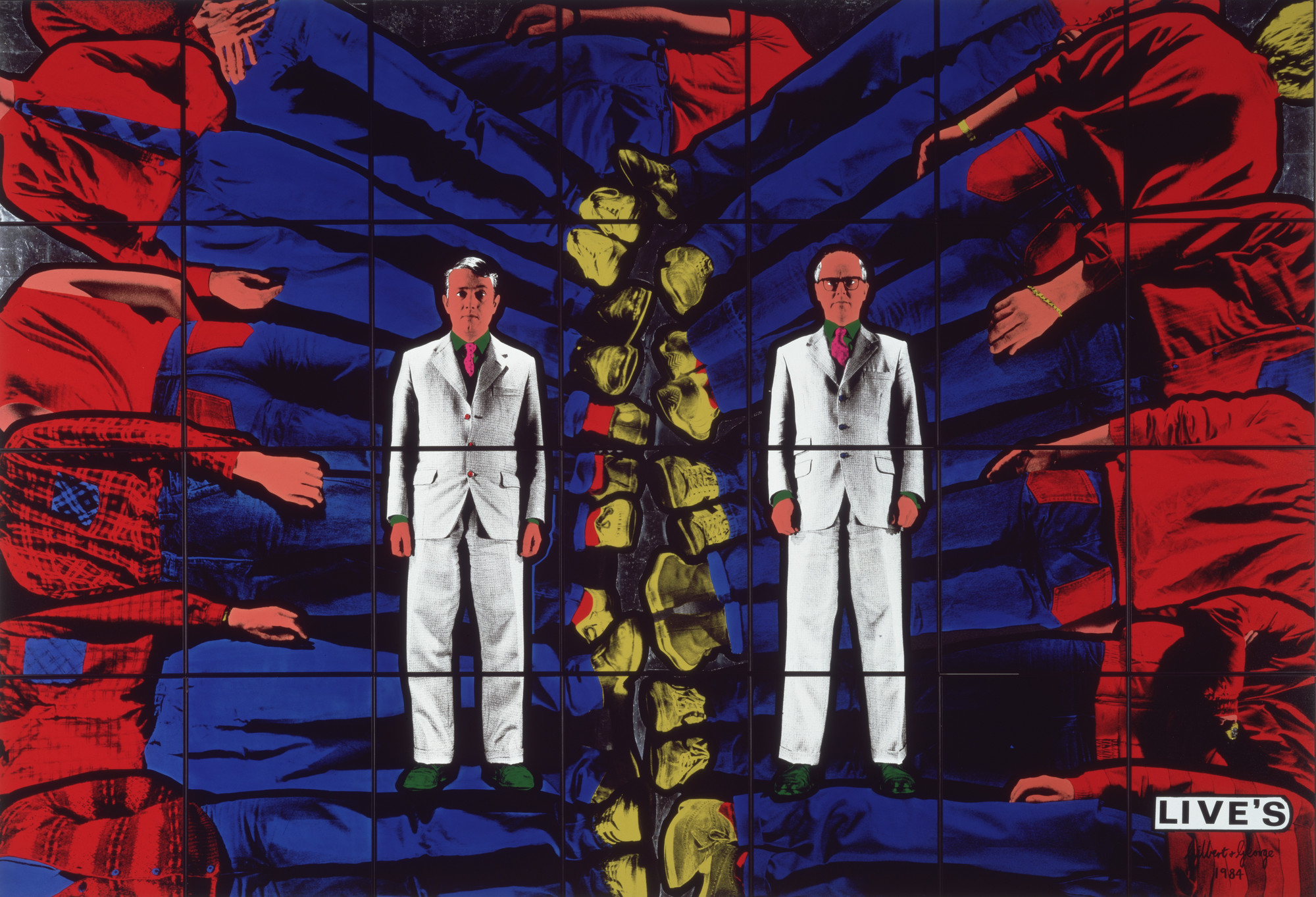 Gilbert & George, Gilbert Proesch, George Passmore. Live's. 1984
222
Glenn Lowry: In 1967, Gilbert & George met while studying sculpture at St. Martins School of Art, and they have lived and worked together ever since. In 2007 at the Tate Modern, they discussed their philosophy and process of making art.
Gilbert & George: I think it really was in 1967 when we decided that we were going to become the artwork. Everything that a human person has inside of it became our art. We wanted an art that spoke as directly as possible to people. And that meant having meaning and content. We don't want to be confrontational; we prefer to be subversive.
Glenn Lowry: This work is constructed from twenty-eight separate photographs. At the center of an array of young men all dressed in red and blue with yellow shoes, Gilbert & George appear in their trademark tailored suits.
Gilbert & George: We didn't want just one image on the wall. We wanted to make a composition like artists always did. Trying to compose, create intense artificial feelings. So we used enlargers. From the beginning to the end it was all done by us.
We trained ourselves—we wanted to make big pictures with negatives; and we were some of the first artists to do that. It was an extraordinary battle at the beginning because it was not accepted in museums and in galleries.
Glenn Lowry: The colorful composition is evocative of stained glass windows.
Gilbert & George: We like size, big size, because we feel you can actually look at it instead of looking into it. It becomes like a landscape. Like the Renaissance.