Posts tagged 'Sculpture'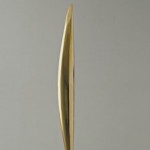 Constantin Brancusi (1876–1957) was born in Romania, but from 1904 he lived and worked as a sculptor in Paris. Read more
Have you ever puzzled over a work of art that bears little or no resemblance to its title? In 1926, the disparate relationship between an artwork and its textural description led to one of the most significant clashes of art and law in history: the case of Brancusi v. United States.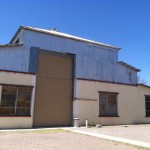 This May, I had the opportunity to travel to Marfa, Texas, using a generous travel stipend that is one of the fantastic perks of my internship. I'd always wanted to go to Marfa, a small town in West Texas that's home to site-specific installations by Donald Judd, Claes Oldenburg and Coosje van Bruggen, Ilya Kabakov, Dan Flavin, and Roni Horn, among others. Read more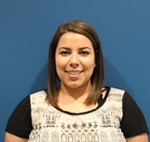 Growing up in New York City has taught me to always pay attention to my surroundings, as well as to be an open-minded individual. It is a cultural melting pot and an artistic wonderland with an abundance of galleries, museums, graffiti, posters, and people. Read more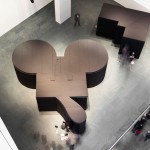 There are people sighing in the Mouse Museum. They are moaning, clucking, and cooing, too.(1) There's no telling which objects elicit which murmured reaction, since part of Mouse Museum's potency derives from affinities between things Read more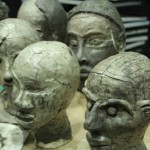 99% of the projects that we create with our In the Making teens go off without a hitch, but every so often we find ourselves scrambling to figure out a last-minute solution when something goes wrong. Read more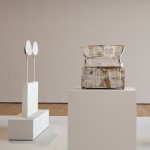 On July 5, the art world lost one of its key figures when Cy Twombly passed away. A remarkably innovative and deeply influential artist, Twombly left an important legacy that resonates in a broad range of contemporary work. Read more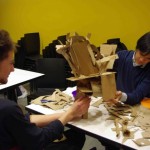 In the Making is a free, ten-week program for NYC teens that offers studio art making as led by various artist-educators in the field. For the past 6 weeks, MoMA educator Mark Dzula has been leading the teens in his Music for the Eyes class through the strange and wonderful world of sound-art and sound-based installations. Read more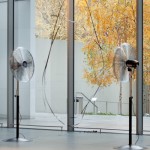 Zilvinas Kempinas's sculptures are magic. Somehow, the air currents created by two industrial-strength fans turn the two loops of videotape in Double O into a living, dancing sculpture, performing tirelessly for hours in MoMA's Agnes Gund Garden Lobby. Read more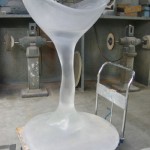 Getting my initial epiphany of forms for Nocturne of the Limax maximus, which will be installed in MoMA's lobby on November 17,  into its physical manifestation was a multilayered process, with each step leading to the next—and in strange ways going backward at times to maximize the potential of the previous step's efficiency and interconnectedness with the subsequent steps of production. Read more
In last week's post, we discussed how Claes Oldenburg made his oversized soft sculpture Floor Cake, and we considered some of its current condition issues. This week we are conducting a more in-depth examination of the materials Oldenburg used to create the work. Material analysis will assist us in the development of a plan to treat the sculpture. Our treatment decisions may change as our understanding of Floor Cake increases through continued examination of both the object and its place in art history.
When developing a treatment plan for a work of art, it is essential to understand as much as possible about the materials the artist used. At MoMA, we keep extensive files on the artists and objects in our collection—from curatorial files containing past articles, acquisition information, and correspondence, to Conservation Department records documenting previous treatments, condition history, and technical analysis, among other materials—so that's where we usually start. After reviewing all those sources, we undertook a thorough examination of the object. We began by photographing Floor Cake using a variety of lighting techniques to attempt to tease out as much information as possible. Under normal light conditions we observed that the chocolate drop appeared significantly more saturated than the rest of the cake. The drop has that gloss and sheen we associate with an oil-based paint. We suspected that Oldenburg was using acrylic paint as well as an oil-based paint he may have had left over from The Store. (For The Store, as we discussed in our first post, he used an alkyd resin paint or an ester modified with drying oils.) Read more