TAG: PERFORMANCE ART
Posts tagged 'performance art'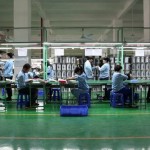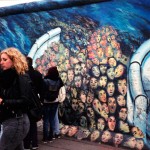 Berlin, the Mecca of performance art, a site of reconciliation and growth, and a community of refugees finding their safe space nestled between street art and reclaimed historical spaces. Continuing my work of performance art documentation, I traveled to Berlin to explore current trends in the medium. During the month of May, many performances take place around the world, but MPA-Berlin really caught my eye because of the intensity of its programming for the month. Read more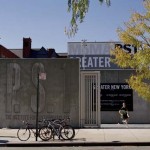 When I talk to friends about Dutch artist Guido van der Werve's work Nummer dertien, Effugio A: Chamomile, Russia's National Flower or Running to Rachmaninoff (2010), they are usually surprised to hear that the Russian composer and concert pianist is buried in upstate New York. The whereabouts of the remains of Sergei Rachmaninoff (1873–1943), who has been described as "the last romantic of the 20th century," are still a little known fact.(1) Yet, van der Werve (b. 1977) has taken it upon himself to spread the word with his annual homage to Rachmaninoff, an endurance performance piece he premiered as part of Greater New York at MoMA PS1 in 2010. On the afternoon of October 9, 2010, the artist embarked on a solitary journey to Rachmaninoff's grave, traversing a total of 29 miles from Queens, to place a chamomile flower bouquet on the tombstone at Kensico Cemetary, located in Valhalla, New York.
In order to experience the live performance in its entirety, one has to keep up with the artist, who is not only a marathon runner, but a musician as well. Van der Werve is known for challenging the unpredictability of nature in his chronologically numbered video and performance pieces, often exposing himself to danger or undertaking major physical exertions. In 2009, MoMA acquired his sublime, large-scale video projection Nummer acht, everything is going to be alright (2007), currently on view on the Museum's ground floor. Here, the artist situates himself as the protagonist of the scene and confronts himself with the elements, as he slowly walks ahead of a 3,500-ton icebreaker in the frozen Gulf of Bothnia, off the coast of Finland.
Nummer dertien, Effugio A is van der Werve's first slide show piece, documenting this first performance through which he started to incorporate sports in his art.(2) Part of the work is a framed text that provides background information about the piece. Like many works by the artist, the symbolic performance is built on a complex narrative: chamomile, the national flower of Russia, is one of the most important central European remedies, known to reduce symptoms of hysteria, from which Rachmaninoff suffered. He finished his First Piano Concerto at age 18. Its performance in 1897 was a disaster, causing him a creative crisis and a three year depression. Cured through hypnotherapy, Rachmaninoff completed his Second Piano Concerto, which was a big success, in 1901, and dedicated it to his therapist.
The accompanying text states that exercise promotes cell growth in the brain, which could alleviate depression, known to be a form of cell death. Therefore, intense running would affect the mind in a positive way. Rather than an attempt at a posthumous cure, van der Werve's annual run to Rachmaninoff's grave is more of an obscure, humorous, and, at the same time, melancholic journey. A moving tribute to a great musician he will never be able to meet in person, van der Werve's repeated run to Rachmaninoff is a continually evolving 21st-century memento mori.(3)
(1) The composer left his home country in light of the Russian Revolution, moved to the United States in 1917, and died in Beverly Hills, California. Due to the Second World War, his remains couldn't be returned to Russia.
(2) Effugio A is one of three elements that compose Nummer dertien, Effugio B is a photographic diptych shot by the artist at the summit of Mount Aconcagua in South America, and Effugio C is a 12-hour film of van der Werve running in circles around his home in rural Finland.
(3) Whoever feels fit for the challenge is welcome to join the artist for his upcoming run, which will start at Luhring Augustine's Chelsea location on November 24, 2013, and coincide with the launch of a publication featuring the first three runs.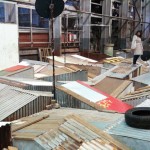 Over 120 emerging and established artists from around the globe descended on New South Wales in 2010 for the 17th edition of the Sydney Biennale. The Biennale sprawled across the city, with works installed not only in the iconic Opera House and Museum of Contemporary Art, but also across the harbor at the former imperial prison of Cockatoo Island. Read more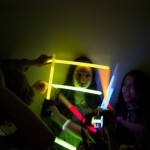 Through a series of adventurous performance-based actions, the teens in our "Stop Or I'll Shoot!" workshops have formed themselves into a functioning arts collective to negotiate and investigate ideas surrounding public and private space, altered perceptions, and challenging interactions. Read more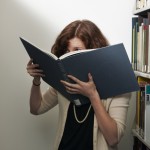 Having a job as Senior Library Assistant at The Museum of Modern Art Library has been a big influence on my artistic practice. I use the library for research and inspiration, and as a site of investigation. In early 2010, I began the performance "Smelling the Books", which consists of me smelling every book in the MoMA Library collection. This performance was recently highlighted in New York Magazine as one of the many reasons to love New York. Read more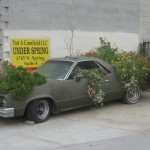 During my first solo trip to the West Coast, which I wrote about in my first blog post, I continued to cover ground across Los Angeles and visited several of the many city museums. In addition to a walk through the LACMA collection and the Hammer Museum, I also managed to visit MOCA where I met up with Ed Giardina, one of five people in the Los Angeles–based collective Finishing School. Read more
Equipped with insider tips and a thorough guidebook, and having arranged several meetings ahead of time, I recently embarked on my first solo trip to the West Coast. As the Kress Fellow in the Education Department at MoMA, I received a travel grant to broaden my knowledge of a specific area of contemporary art. I chose to go to Los Angeles to meet with various artists, collectives, activists, and educators whose practices are guided by socially constructive aims and whose creative projects seek to engage communities in environmental issues. Read more
This past August, I visited Marina Abramović at her home in upstate New York, where she was running a workshop with the re-performers of the exhibition Marina Abramović: The Artist Is Present. In a series of five videos that show excerpts of my conversation with the artist, she talks about her work, her exhibition at MoMA, and performance art. As an artist who uses her body as a medium, it is fascinating to hear Abramović's feelings on fear and limitations. In this video, the artist offers her thoughts on the meaning and definition of performance art.
In this clip from the CD (as discussed in a previous post) that accompanies the catalogue of Marina Abramović's current retrospective, The Artist Is Present, Marina discusses her performance Art Must Be Beautiful, Artist Must Be Beautiful (1975) and shares with the reader her thoughts about the work and its creation. This is complemented by a discussion of the performance in one of the essays featured in the catalogue, "The Art of Marina Abramović: Leaving the Balkans, Entering the Other Side," by art historian and critic Jovana Stokić. Read more
If you are interested in reproducing images from The Museum of Modern Art web site, please visit the Image Permissions page (www.moma.org/permissions). For additional information about using content from MoMA.org, please visit About this Site (www.moma.org/site).
© Copyright 2016 The Museum of Modern Art