TAG: MODERN POETS
Posts tagged 'Modern Poets'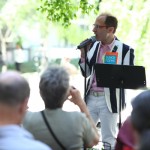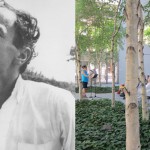 On June 8 and 15, poet-scholars Stefania Heim and Wayne Koestenbaum shared their favorite "lunch poems" by the beloved poet Frank O'Hara—who worked on and off at MoMA from 1951 to 1966—in the Museum's Sculpture Garden at lunchtime. Read more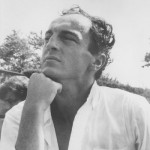 In a classroom on the Lower East Side where I teach poetry writing to eighth-graders, two headlines preside over separate bulletin boards. One says: "What poets do." Read more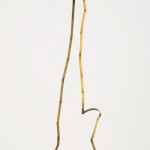 Next Wednesday, February 2, MoMA will present another iteration of Modern Poets, our long-running series of readings and performances in which poets and writers reflect upon modern and contemporary art and culture. This program is presented in conjunction with the exhibition On Line: Drawing Through the Twentieth Century, which explores the transformation of drawing, the potential of mark making, and line and gesture through diverse mediums. Taking the concept of the political line as a point of departure, we have invited a group of international poets selected by Chilean-born poet Cecilia Vicuña—who will also read from her own collection of poems—to share their reflections on this extended notion, as it relates to them personally or to the world more universally. Read more
"You know who has a really cool Christopher Walken impersonation? Oh wait, you don't know this person…" "I'm a real bot…"  Do you ever catch the tail end of a stranger's conversation, then begin to weave the rest of the tale on your own? How much do you embellish what might be a very simple story? And have you ever eavesdropped on other people's conversations at MoMA?
While you might imagine that a lot of the discussions taking place in the Museum galleries have to do with the art on the walls, poets Matthew Rohrer and Joshua Beckman have discovered otherwise. Roaming the Museum and riding its elevators for three days in February and March, they have been snooping on other people's chatter, and they found that it's not so much about the art. Many of the conversations are incomprehensible to them, not because Rohrer and Beckman only understand art-speak, but because so many MoMA visitors these days are speaking other languages besides English Read more
If you are interested in reproducing images from The Museum of Modern Art web site, please visit the Image Permissions page (www.moma.org/permissions). For additional information about using content from MoMA.org, please visit About this Site (www.moma.org/site).
© Copyright 2016 The Museum of Modern Art