TAG: LIBRARY AND ARCHIVES
Posts tagged 'Library and Archives'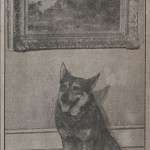 Vanity Fair
magazine's kennel department. Frank Crowninshield, editor of the magazine, was a trustee of the Museum.
Read more
In June 1933, Don, a German Shepherd, was given to The Museum of Modern Art by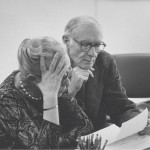 The Margaret Scolari Barr Papers, which document the life and career of Margaret Scolari Barr—noted art historian, teacher, supporter of the arts, and wife of MoMA's founding director, Alfred H. Barr, Jr—are now open for research at the MoMA Archives. Read more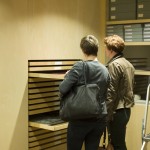 What kind of stories do a museum's archives tell when read in tandem with masterpieces in their permanent collections? After allowing me to explore innovative exhibition strategies for archival material last summer, this year, MoMA's intern travel grant gave me the opportunity to visit a Dutch museum that is contending with that exact question. Read more
Edward Steichen: painter, photographer, modern art promoter, museum curator, exhibition creator—and delphinium breeder.
Yes, in addition to his groundbreaking career as a visual artist and museum professional, Steichen was also a renowned horticulturist. While he lived in France, the French Horticultural Society awarded him its gold medal in 1913, and he served as president of the American Delphinium Society from 1935 to 1939. In the early 1930s, after leaving his position as chief of photography for the Condé Nast publications—including Vogue and Vanity Fair—and more than 10 years before beginning his career as Director of the Department of Photography at MoMA, he retired to his Connecticut farm to raise flowers. Read more
If you are interested in reproducing images from The Museum of Modern Art web site, please visit the Image Permissions page (www.moma.org/permissions). For additional information about using content from MoMA.org, please visit About this Site (www.moma.org/site).
© Copyright 2016 The Museum of Modern Art