TAG: EDWARD STEICHEN
Posts tagged 'Edward Steichen'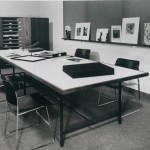 The Edward Steichen Archive processing project is now complete. The collection's finding aid is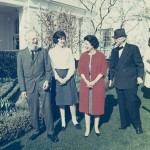 Edward Steichen: painter, photographer, modern art promoter, museum curator, exhibition creator—and delphinium breeder.
Yes, in addition to his groundbreaking career as a visual artist and museum professional, Steichen was also a renowned horticulturist. While he lived in France, the French Horticultural Society awarded him its gold medal in 1913, and he served as president of the American Delphinium Society from 1935 to 1939. In the early 1930s, after leaving his position as chief of photography for the Condé Nast publications—including Vogue and Vanity Fair—and more than 10 years before beginning his career as Director of the Department of Photography at MoMA, he retired to his Connecticut farm to raise flowers. Read more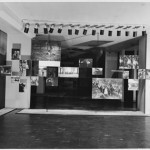 This year marked the 55th anniversary of the opening of MoMA's photography exhibition The Family of Man, a show that was groundbreaking in its extent—503 images by 273 photographers originating in 69 countries—its physical design, and the numbers of people who experienced it. Read more
If you are interested in reproducing images from The Museum of Modern Art web site, please visit the Image Permissions page (www.moma.org/permissions). For additional information about using content from MoMA.org, please visit About this Site (www.moma.org/site).
© Copyright 2016 The Museum of Modern Art