TAG: CONSTANTIN BRANCUSI
Posts tagged 'Constantin Brancusi'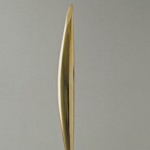 Constantin Brancusi (1876–1957) was born in Romania, but from 1904 he lived and worked as a sculptor in Paris. Read more
Have you ever puzzled over a work of art that bears little or no resemblance to its title? In 1926, the disparate relationship between an artwork and its textural description led to one of the most significant clashes of art and law in history: the case of Brancusi v. United States.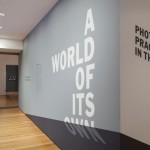 "Coming into Brancusi's studio was like entering another world." – Man Ray, 1963
This short but evocative quote currently appears high on the wall just inside the entrance to The Edward Steichen Photography Galleries, on MoMA's third floor.
Read more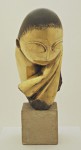 MoMA's celebration of the landmark year 1913 continues with the 12th in a series of videos highlighting important works from 1913 in the Museum's collection. Read more
Take a look at this sleek, smooth sculpture by Constantin Brancusi—a shimmering ovoid form seemingly floating in space. Would it ever strike you as one of the most difficult objects in our collection to photograph? Well, it is! Read more
If you are interested in reproducing images from The Museum of Modern Art web site, please visit the Image Permissions page (www.moma.org/permissions). For additional information about using content from MoMA.org, please visit About this Site (www.moma.org/site).
© Copyright 2016 The Museum of Modern Art