AUTHOR: PAMELA POPESON
Posts by Pamela Popeson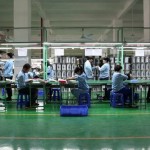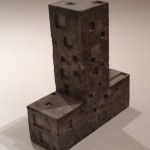 I'm a big fan of buildings, which is to say walking around looking at buildings, taking city architecture tours by bike, or car trips out to a particular site, checking out exteriors, interiors—all of it. But for me, architects' models and drawings are really where it's at.
There's an intimacy to architectural drawings and models that fosters a feeling of a sort of partnership, offering an insider's invitation to that place where it's clear that the ideas behind making buildings are about so much more than the plans for access elevators or where to put the closets. Read more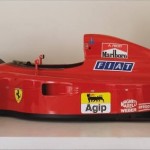 There's nothing in the world like a really fast car, and the MoMA design collection has one of the world's fastest: the 1990 Scuderia Ferrari Formula 1 High Performance Racing Car (641/2), by British auto designer John Barnard.
Though not a recent acquisition, I thought it fitting to feature the Ferrari now in honor of Fernando Alonso and Ferrari's first podium of the 2014 Formula 1 season at the recent Chinese Grand Prix.
As designer John Barnard explains in an audio guide segment from the 2002 exhibition AUTObodies: speed, sport, transport, the 641, or F1-90, as it's become known, was built for speed. And it delivered. Plus it's red. Fiery red. Ferrari red, in fact. Red means danger, look out, hot stuff coming through; it's the color of anger, passion, and seduction, and as everyone knows, red cars go faster.
Scuderia Ferrari has been part of Formula 1 since the beginning, so it's no wonder that the racing team holds so many F1 records, including the most constructor and driver championships and most overall wins. Each Formula 1 team races two cars; in 1990  two world championship drivers, Alain Prost and Nigel Mansell, drove the 641 for Ferrari, combining for three pole positions, five fastest laps,  and six wins. As reigning champion, Prost's was the number one car; and he came close to repeating—only to lose out to another world champion, his arch rival Aryton Senna.
The formula, or the overall guiding regulations of Formula 1, has changed over the years with countless modifications and improvements. And big changes came this year with the hybrid 1.6-litre V-6 turbo engine with ERS (Energy Recovery Systems), a major shift from the 2013 2.4-litre V-8. Overall design changes accompanied the new, greener 2014 engines, but likely the most notable and most talked about change is the new engine sound—or lack of it. Drivers have said they can hear the wind over the engine noise; used to be all you could hear was the engine.
The sound of the 1990 641 Ferrari 3.5-litre V-12 engine is familiar to race fans the world over. Like none other, it screams exhilaration, excitement, and pure power.
The world of Grand Prix motor racing is one of precision, with its rigorous formula, and exacting calculations; it's a culture unto itself with a complicated set of rules and statistical systems of points and penalties spoken in a language of strange numbers and acronyms. But it's the visceral experience of raw power, crazy kinetic energy, and speed of the cars that ignites our imagination—the remarkable talents and mad skills of drivers the draws us in.
"Tutti i Motori Ferrari," a catalogue of Ferrari engines designed by the Dutch graphic artist Irma Boom is also in MoMA's design collection. Its soft, outer cover displays the Ferrari prancing horse logo on a silver-colored background that looks to be made of a fluid version of same the aluminum alloy used for F1 engine blocks; the interior plates showcase the evolution of the engines throughout Ferrari's history. (A flip through of the pages of "Tutti I Motori Ferrari" begins at the one minute mark in the video "20 books by Irma Boom.")
Before AUTObodies MoMA's Ferrari 641-2 was first on view in the 1993 exhibition Designed for Speed: Three Automobiles by Ferrari. It can presently be found hanging on the wall in MoMA's Lewis B. and Dorothy Cullman Education and Research Building lobby, like a perfect portrait of a high-performance machine.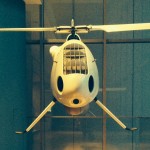 When we think of
Unmanned Aerial Vehicles
(UAVs), aka drones, we generally think of drone strikes. But they aren't all used for state surveillance and military sector attacks.
Read more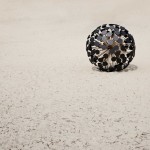 Massoud Hassani's wind-powered land minesweeper, the Mine Kafon, was inspired by the handmade toys from his childhood growing up in the desert north of Kabul, Afghanistan. As a boy, Hassani and his brother would fashion small paper toys to roll in the wind, racing them across the local fields. Read more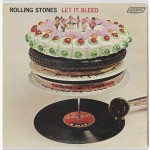 One of the recent additions to MoMA's design collection is the record jacket for the Rolling Stones album Let it Bleed, with cover art by Robert Brownjohn. Those of us of a certain age are likely to remember not only our first LP purchase Read more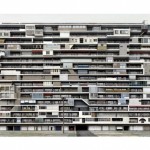 I find there is something wonderfully sublime about architectural drawings, and lucky for me, as the preparator for the Department of Architecture and Design, I get to see a lot of them, particularly when the curators prepare a new exhibition of works from the collection like the current installation Cut 'n' Paste: From Architectural Assemblage to Collage City. Read more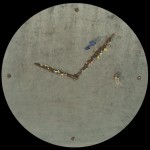 According to Albert Einstein, "The only reason for time is so that everything doesn't happen at once."
As much as I like that idea, and really I do, it seems to me that all too often time stops doing its job, and instead everything starts happening at once, or at least not happening in a timely fashion. Read more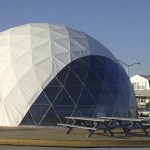 If you can picture that moment in an adventure movie when the adventurers come crawling up to the crest of a hill to scope out what's next on their horizon, then you can imagine the scene in Rockaway Beach as the MoMAPS1 VW Dome 2 first appeared on our horizon, which is to say on  Shorefront Parkway and Beach 94th and 95th Streets, just a stone's throw from the ocean and the former boardwalk. Read more
What's more poetic than the wind? The moon comes close I suppose, but I wonder if even the moon can hold a candle to the wind. Read more
If you are interested in reproducing images from The Museum of Modern Art web site, please visit the Image Permissions page (www.moma.org/permissions). For additional information about using content from MoMA.org, please visit About this Site (www.moma.org/site).
© Copyright 2016 The Museum of Modern Art