Five for Friday, written by a variety of MoMA staff members, is our attempt to spotlight some of the compelling, charming, and downright curious works in the Museum's rich collection.
A few years ago a series of studies suggested that, despite all evidence to the contrary, coffee might inhibit creativity. Upon learning of this, my initial reaction was something along the lines of, "Why don't you take your science and cram it, Einstein." Then I had my morning coffee. Suddenly free of the tyranny of adenosine and flush with sweet, sweet dopamine, my more reasonable nature kicked in and I was reminded of the 11th-century Islamic scholar and jurist Shaikh 'Abd al-Qadir al-Jilani, who said, "No one can understand the truth until he drinks of coffee's frothy goodness." Clearly the authors of these studies were unfamiliar with his work.
Okay, so I googled "coffee quotations." That's beside the point. Some of history's greatest minds relied heavily on that rich, dark, hot brain-fuel for stimulation and inspiration. Beethoven and Balzac craved it. Kierkegaard and Sartre couldn't philosophize without it. (Well they probably could, but they didn't want to.) Bach wrote a 10-movement cantata about the stuff.
And artists? Picasso painted coffee grinders and coffee pots. His buddy Matisse couldn't stop putting coffee in his work. Jackson Pollock and Lee Krasner used it to keep their painting sessions going. You could probably say that the development of modernism was fueled in large part by coffee and cigarettes. It's no surprise, then, that MoMA's collection is rife with images of hot java—and design objects that make serving it easier and more enjoyable. Here are a few of my favorite examples, along with more coffee-related words of wisdom I found on the Internet.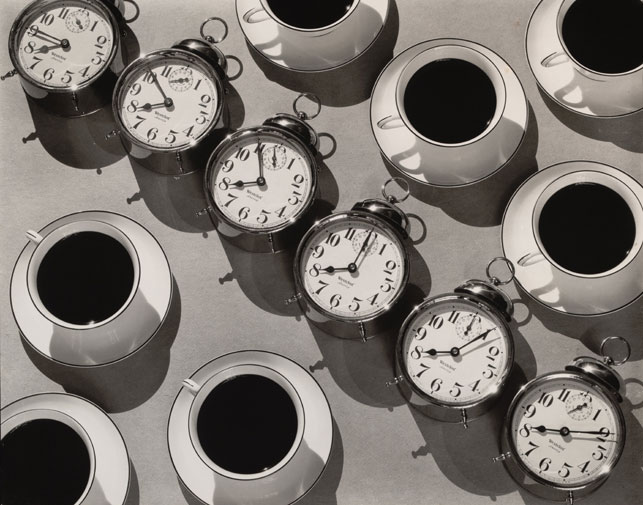 1. Ralph Steiner. Eight O'Clock Coffee. 1935
"I have measured out my life with coffee spoons." – T. S. Eliot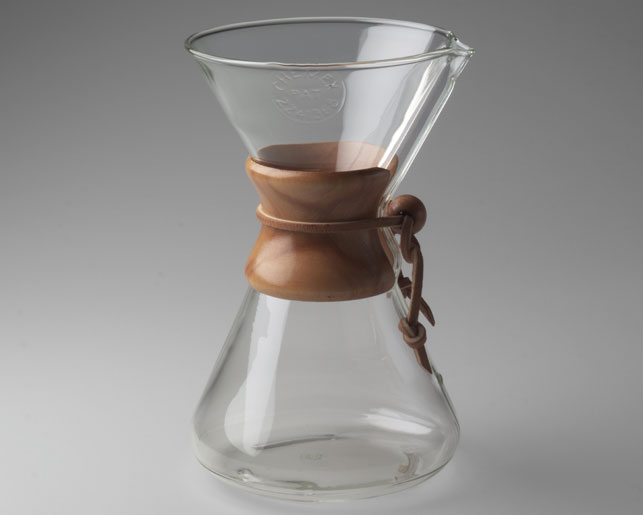 2. Peter Schlumbohm. Chemex Coffee Maker. 1941
"Even bad coffee is better than no coffee at all." – David Lynch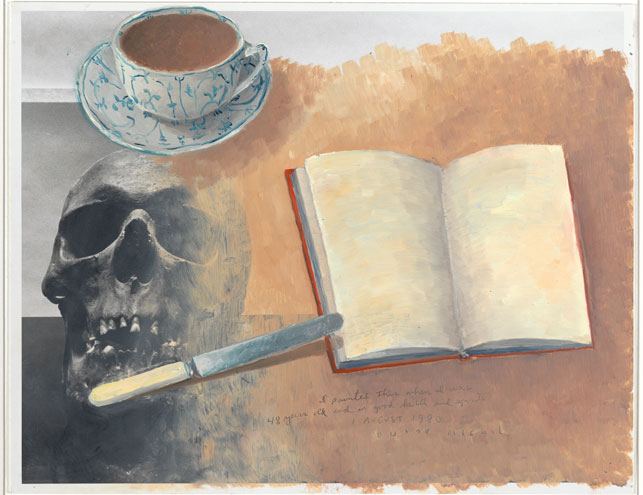 3. Duane Michals. Coffee Cup, Knife and Book. 1980
"Should I kill myself, or have a cup of coffee?" – Albert Camus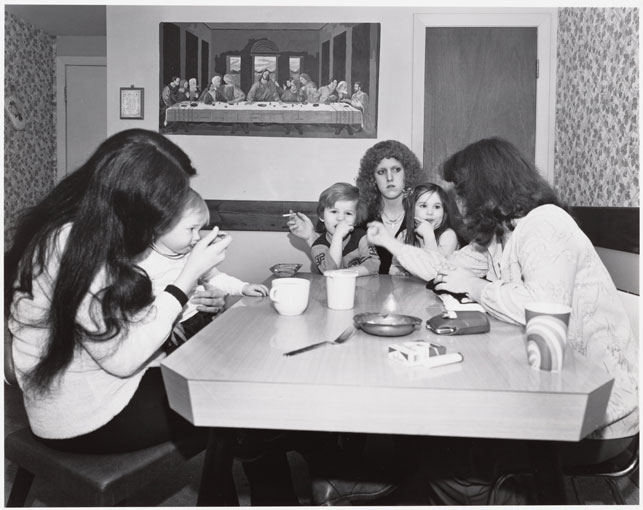 4. Mary E. Frey. Women and Children During Coffee Break, from the series Domestic Rituals. 1979–83
"Among the numerous luxuries of the table…coffee may be considered as one of the most valuable. It excites cheerfulness without intoxication; and the pleasing flow of spirits which it occasions…is never followed by sadness, languor or debility." – Benjamin Franklin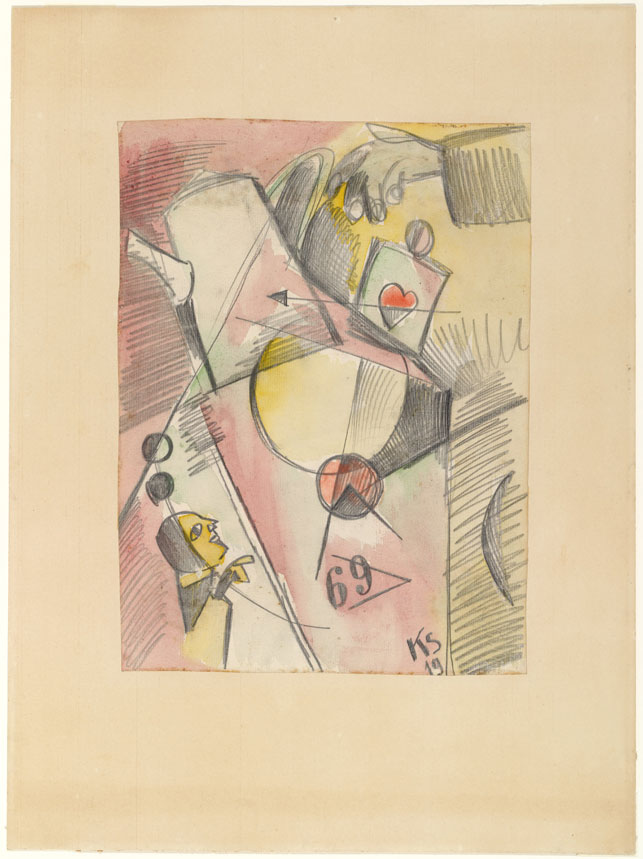 5. Kurt Schwitters. N Watercolor 1. (The Heart Goes from Sugar to Coffee) (N Aquarell 1. [Das Herz geht vom Zucker zum Kaffee]). 1919
"If it weren't for the coffee, I'd have no identifiable personality whatsoever." – David Letterman